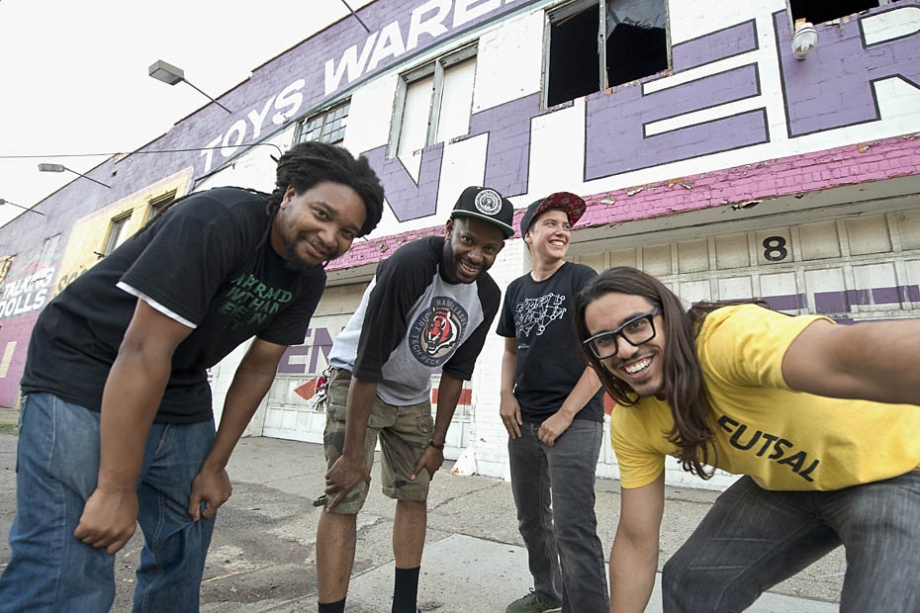 Complex Movements is a Detroit-based artist collective supporting the transformation of communities by exploring the connections of complex science and social justice movements through multimedia interactive performance work. Lead artists are
comprised of graphic designer/fine artist Wesley Taylor, music producer/filmmaker Waajeed, hip-hop lyricist/activist Invincible, and creative technologist/performance artist Carlos (L05) Garcia.
Complex Movement's work is inspired by the writings, philosophy and experience of Detroit based activist Grace Lee Boggs (1915-2015), as well as grassroots networks in Detroit.
Complex Movements has presented work at the Detroit Science Center, the Network of Ensemble Theater's Microfest, Cranbrook Art Museum, Freedom Dreams/Freedom Now conference (Chicago), Allied Media Conference, SiTE:LAB, Charles H. Wright Museum for African American History, Under The Radar (NYC), One Mic Hip Hop Culture Worldwide Festival (DC), Facing Race conference, On the Boards (Seattle), and at Dallas' Fair Park in conjunction with Ignite/Arts Dallas.
---