Rashaun Mitchell | Silas Riener | Charles Atlas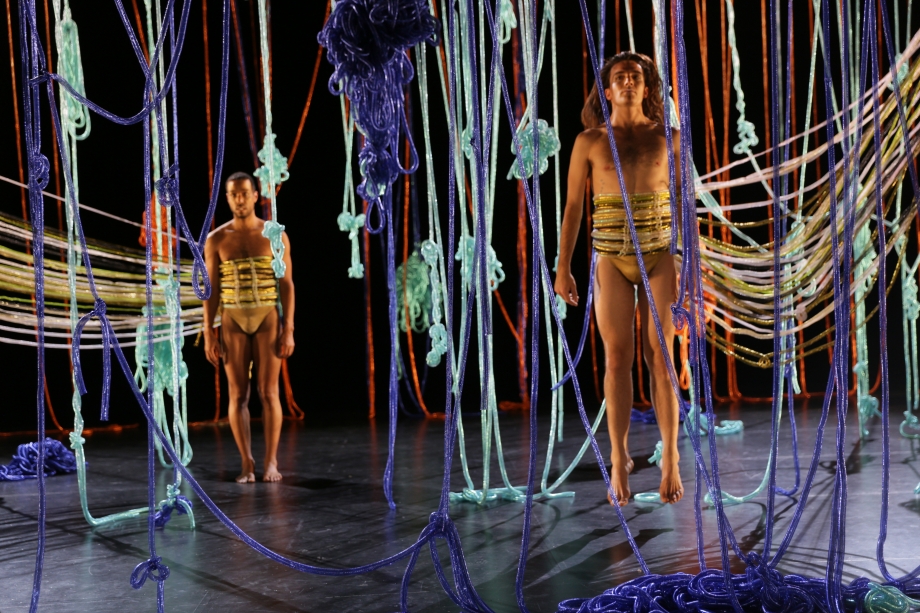 Since 2010 Rashaun Mitchell and Silas Riener have created dance in response to complex and active spatial environments, often merging elements of fantasy, absurdity, and quiet contemplation. Their work takes many forms; from site-specific installations, improvisational dances, traditional proscenium pieces, to highly crafted immersive experiences. Mitchell and Riener collaborate on projects which continually push at the unraveling boundaries of dance research, with a keen interest in the way abstraction and representation coincide in the body. Their work has been presented at MoMA PS1, The Chocolate Factory, New York Live Arts, Baryshnikov Arts Center, the Vail International Dance Festival, REDCAT, and ICA Boston, among others.
Charles Atlas is a pioneer in film and video, and has worked at the intersection of the moving image, visual art, and choreography for over four decades. Since his first collaborations with choreographer Merce Cunningham, Atlas has led the development of media-dance, or performance made directly for the camera. His work has come to define a vivid cinematic language for articulating dance on screen, using an active, mobile camera (versus a static one) to mediate the experience of movement in space. Atlas has consistently fostered collaborative relationships, working intimately with artists and performers such as Marina Abramović, Yvonne Rainer, Mika Tajima/New Humans, Antony and the Johnsons, and most notably Merce Cunningham, for whom he was in-house videographer from the early 1970s through 1983. Most recently Atlas' work has been included in the 57th Venice Biennale, on view from May 13-November 26, 2017.
---