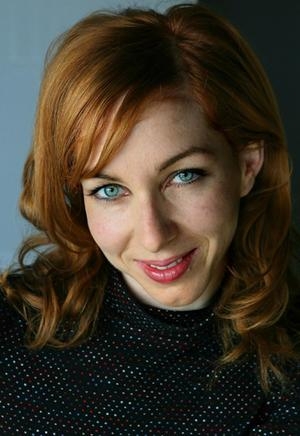 German born Tanja Liedtke began her dance and theatre studies in Madrid, then continued her training at the Elmhurst Ballet School, and Ballet Rambert School in the UK. In 1996 she took up residence in Sydney, Australia, and in 1999 joined Australian Dance Theatre (ADT) under the directorship of Garry Stewart. Tanja danced with ADT for four years, touring across Australia, Asia, the UK and North America.
In 2003 she joined Lloyd Newson's DV8 Physical Theatre (London) for the award winning Channel Four film and European tour of The Cost of Living, and the 2005 creation and international tour of Just For Show.
Tanja also developed her distinctive choreographic voice and was commissioned to create works across four continents including Southbank Centre (London), Tasdance (Australia); De Anima Ballet Contemporaneo (Brazil); Akademie des Tanzes (Germany); Taipei Idea (Taiwan); and David Hughes Dance Company (Scotland) amongst others. Tanja's first full-length work Twelfth Floor premiered in 2006 and toured throughout Australia. The work toured to UK and Europe in 2009. Construct (originally commissioned by Southbank Centre, London) also toured UK in 2007 and throughout Australia in 2009. During her career, Tanja received several noted awards, including Dance Australia's Critic's Choice for most promising choreography in 1999 and 2000; a Fellowship from The Australian Choreographic Centre in 2004; the Australian Dance Award for Outstanding Achievement in Choreography for her works Twelfth Floor and construct, in 2006 and 2010 respectively; and Best Choreography in the 2008 Helpmann Awards for her work construct. Tanja was the newly appointed Artistic Director of Sydney Dance Company at the time of her accidental death in August 2007.
Brendan Kiley (The Stranger) on construct: "It's a vaudeville routine, using women as inanimate objects, that had the audience laughing at the visual jokes and gasping at the muscles required for a human being to really, actually, be as rigid as a doll"
"We've never seen choreography with so much character before, so much personality, to say nothing of such a broad sense of humor." - Jeremy Barker
---