Bebe Miller
In a Rhythm
Inspired by the writings of Toni Morrison, David Foster Wallace, and Gertrude Stein, In a Rhythm by Bebe Miller Company is a suite of new dance works that explores the syntax of movement. Using... More
About this performance
In a Rhythm
Inspired by the writings of Toni Morrison, David Foster Wallace, and Gertrude Stein, In a Rhythm by Bebe Miller Company is a suite of new dance works that explores the syntax of movement. Using sound and text as underlying maps of events and situations, choreographer and artistic director Bebe Miller focuses on the subtle interactions of gesture, timing, focus, and dynamics that are uniquely human yet often illegible outside of recognizable contexts. In a Rhythm works to decipher the "unfamiliar" and pushes to cultivate a new sense of shared understanding for looking at the world around us.
Performance: March 16, 2018

Venue: On the Boards, Seattle

Duration: 65

Posted: Oct 13, 2018
Cast & Credits
Choreography and Direction
Bebe Miller
Principal Collaborator
Angie Hauser
Dance Artists
Michelle Boulé; Christal Brown; Sarah Gamblin; Angie Hauser; Darrell Jones (originating artist); Brownwen MacArthur; Bebe Miller, Trebien Pollard
Production/Lighting Designer
Stan Pressner
Costume Designer
Liz Prince
Dramaturgy
Talvin Wilks
Video Installation
Lily Skove
Music
Leonard Cohen; The Commodores; Steve Gadd; Donny Hathaway; Nelly; Mike Vargas; Pamela Z
Text
Bebe Miller; Angie Hauser
Interview excerpt
Toni Morrison and Charlie Rose from "Charlie Rose, 1998, video 17664"
Stage Manager
Valerie Oliveiro
Production Manager
Elby Brosch
Project/Tour Manager
Lila Hurwitz/Doolittle+Bird
About The Artist
Bebe Miller has received four New York Dance and Performance "Bessie" Awards and support from the National Endowment for the Arts, New York Foundation for the Arts, Guggenheim Foundation and many others. She was a United States Artists Ford Fellow, received one of the first Doris Duke Artists Awards and a New York Live Arts' 2013 David White Award, and was a 2015 Movement Research Honoree. A Distinguished Professor in Dance at The Ohio State University's College of Arts and Humanities from 2000–2016, Miller received an Honorary Doctorate of Humane Letters from Ursinus College in 2009. Miller's vision of dance and performance resides in her faith in the moving body as a record of thought, experience and beauty. Her aesthetic relies on the interplay of a work's idea, its physicality, and the contributions of company members to fashion its singular voice. Seeking to expand the language of dance, Bebe Miller Company's work encompasses choreography, writing, film, video and digital media. Committed to keeping dance available to a wide spectrum of people and to further the conversation about the role of arts and creativity in our culture, BMC is dedicated to providing access to the creative process and expression to diverse communities. Bebe Miller Company was formed in 1985; since then, Miller has created more than 50 dance works for the company that have been performed in nearly 400 engagements worldwide. BMC has been commissioned and presented by leading venues including 651 ARTS, BAM Next Wave, DTW, Jacob's Pillow, Joyce Theater, PICA, REDCAT, Walker Art Center and Wexner Center for the Arts. The company's newest project, Vault, is a series of artist-driven national convenings, meant to share innovative methodologies for documenting, archiving and sharing the dance-making process. Activities with artists, presenters, curators, archivists, scholars and technologists range from peer-to-peer and intergenerational mentoring, informal "campfire" talks, formal presentations on recent practices, and resource-sharing. Gatherings have been held in New York City and Seattle, and plans are afoot for convenings at Jacob's Pillow and in the Columbus area in 2018.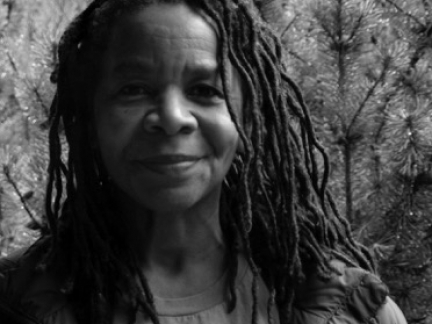 Embed Code
Paste this code onto your website to share the Vimeo hosted trailer for this performance.