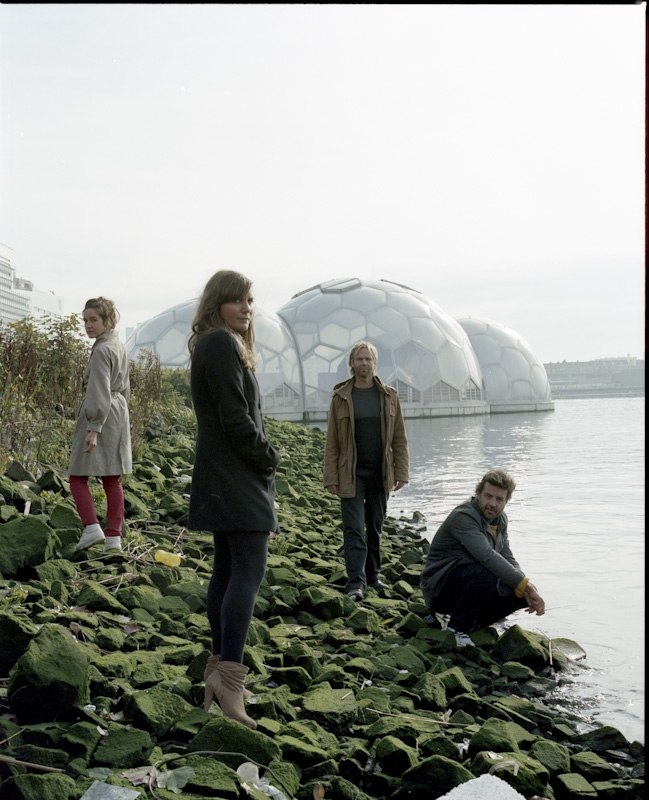 Wunderbaum is a collective that makes plays on current topics, mostly on location, but also in theatre. A recurring theme in Wunderbaum's repertoire is the tension between ideologies and the difficult transition thereof to the actual daily reality.
The Wunderbaum actors are Walter Bart, Wine Dierickx, Matijs Jansen, Maartje Remmers and Marleen Scholten. They studied together at the Theatre Academy in Maastricht, after which they made ​​theater under the wings of Johan Simons' ZTHollandia and NTGent / Rotterdamse Schouwburg for seven years. Besides the actors, Wunderbaum consists of Maarten Van Otterdijk (design), Maartje van Doodewaard (financial director), Josine Gilissen (planning and acquisition), Carry Hendriks (production manager), Eva van den Hove (public relations and education) and Margreet Bergmeijer (office manager). In each project, Wunderbaum collaborates with other artistic teams, often from different disciplines such as music, art, film or architecture.
Rotterdam (Rotterdamse Schouwburg) is Wunderbaum's operating base and it is part of the coalition Theater Rotterdam. The theatre group can also often be found in Ghent (NTGent), Antwerp (Monty) and Amsterdam (Frascati/Stadsschouwburg). Wunderbaum is a regular guest at foreign festivals such as in Graz, Odessa, Istanbul, Teheran, Santarcangelo, Budapest, Los Angeles. Wunderbaum is subsidized by the Performing Arts Fund and City of Rotterdam, Department of Arts and Culture. Wunderbaum received the Mary Dresselhuys price in 2007 for their entire oeuvre. In 2010 they received the Prosceniumprijs of the VSCD.
"All in all, it is a catchy, youthful…like Werner Herzog filtered through the anthemic gaze of the Arcade Fire." – Austinist.com
---