Crystal Pite
Betroffenheit - available through March 1, 2024
The award-winning "Betroffenheit" is a boundary-stretching hybrid of theatre and dance that explores the psychological states of trauma, grief and addiction. Available on OtB.tv through March 1,... More
About this performance
Betroffenheit - available through March 1, 2024
The award-winning "Betroffenheit" is a boundary-stretching hybrid of theatre and dance that explores the psychological states of trauma, grief and addiction. Available on OtB.tv through March 1, 2024.
Combining tap, salsa, spoken word, song and puppetry with Pite's emotionally charged choreography, "Betroffenheit" is a witty and tender-hearted exploration of disconnection, isolation and what it means to come to terms with life's tragic. Described as raw and riveting, this genre-busting dance-theatre hybrid was the Dance Critics' top pick of 2016, and won the 2017 Olivier Award for Best New Dance Production. Jonathon Young was also deservedly awarded Outstanding Performance in Modern Dance at the Critics' Circle National Dance Awards.
Performance: April 2017

Venue: Sadler's Wells Theatre, London

Duration: 106 minutes

Posted: Mar 17, 2021
Cast & Credits
An Electric Company Theatre and Kidd Pivot co-production
Written by
JONATHON YOUNG
Choreographed and Directed by
CRYSTAL PITE
Cast
BRYAN ARIAS
DAVID RAYMOND
CINDY SALGADO
JERMAINE SPIVEY
TIFFANY TREGARTHEN
JONATHON YOUNG
Producers for Stage
JIM SMITH
JESSIE VAN RIJN
Stage Design
JAY GOWER TAYLOR
Original Music and Sound Design
OWEN BELTON
ALESSANDRO JULIANI
MEG ROE
Stage Lighting
TOM VISSER
Costume Design
NANCY BRYANT
Costumes
LINDA CHOW
NICOLA RYALL
Puppets
HEIDI WILKINSON
OMANIE ELIAS
Additional Choreography
BRYAN ARIAS & CINDY SALGADO (Salsa)
DAVID RAYMOND (Tap)
About The Artist
Born in Terrace, British Columbia and raised on the Canadian West Coast, choreographer and performer Crystal Pite is a former company member of Ballet British Columbia and William Forsythe's Ballett Frankfurt.
Pite's professional choreographic debut was in 1990, at Ballet British Columbia. Since then, she has created over 40 works for companies such as Nederlands Dans Theater I, Cullberg Ballet, Ballett Frankfurt, The National Ballet of Canada, Les Ballets Jazz de Montréal (Resident Choreographer, 2001-2004), Cedar Lake Contemporary Ballet, Ballet British Columbia, and Louise Lecavalier/Fou Glorieux. She has also collaborated with Electric Company Theatre and Robert Lepage. Crystal is Associate Choreographer of Nederlands Dans Theater I and Associate Dance Artist of Canada's National Arts Centre. In 2013, Crystal was appointed Associate Artist at Sadler's Wells, London.
In 2002, she formed Kidd Pivot in Vancouver. Integrating movement, original music, text, and rich visual design, Kidd Pivot's performance work is assembled with recklessness and rigour, balancing sharp exactitude with irreverence and risk. The company's distinct choreographic language – a breadth of movement fusing classical elements and the complexity and freedom of structured improvisation – is marked by a strong theatrical sensibility and a keen sense of wit and invention.
Kidd Pivot tours nationally and internationally, performing such highly-demanded and critically acclaimed works as Dark Matters and Lost Action. Kidd Pivot's residency at the Künstlerhaus Mousonturm in Frankfurt (2010-2012) provided Pite the opportunity to create and tour her most recent works, The You Show and The Tempest Replica.
Pite is the recipient of the Banff Centre's Clifford E. Lee Award (1995), the Bonnie Bird North American Choreography Award (2004), and the Isadora Award (2005). Her work has received several Dora Mavor Moore Awards (2009, 2012), and a Jessie Richardson Theatre Award (2006). She is the recipient of the 2008 Governor General of Canada's Performing Arts Award, Mentorship Program. Most recently, she was awarded the 2011 Jacob's Pillow Dance Award, the inaugural Lola Award in 2012, and the Canada Council's 2012 Jacqueline Lemieux Prize.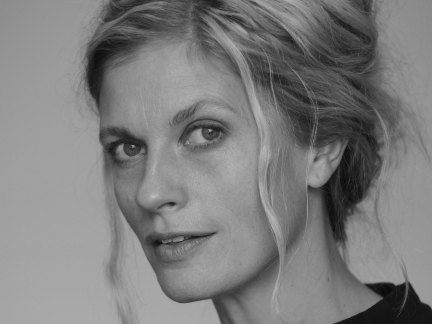 Embed Code
Paste this code onto your website to share the Vimeo hosted trailer for this performance.