Dayna Hanson
Gloria's Cause
Iconic and not-so-iconic moments from the Revolutionary War come together in a dance-driven, rock musical by Dayna Hanson. Created with Dave Proscia and Peggy Piacenza, this work takes a layered,... More
Extras
About this performance
Gloria's Cause
Iconic and not-so-iconic moments from the Revolutionary War come together in a dance-driven, rock musical by Dayna Hanson. Created with Dave Proscia and Peggy Piacenza, this work takes a layered, colorful and gritty look at the roots of America's inequities. Doubling as a live band, the show's multi-talented cast also includes Maggie Brown, Jim Kent, Wade Madsen, Paul Matthew Moore, Pol Rosenthal and Jessie Smith.
Performance: Dec 4, 2010

Venue: On the Boards | Seattle, WA

Duration: 80 min

Posted: Feb 25, 2011
Cast & Credits
Idea
Dayna Hanson and Dave Proscia
Direction
Dayna Hanson
Co-creators
Peggy Piacenza
Dave Proscia
Collaborating Performers
Maggie Brown
Dayna Hanson
Jim Kent
Wade Madsen
Paul Moore
Peggy Piacenza
Dave Proscia
Pol Rosenthal
Jessie Smith
Choreographic creation
Dayna Hanson
Jim Kent
Wade Madsen
Peggy Piacenza
Pol Rosenthal
Jessie Smith
Original music
Maggie Brown
Dayna Hanson
Paul Moore
Dave Proscia
Light and set design
Dave Proscia
Costumes
Dayna Hanson
Jody Kuehner
Eve Cohen
Stage manager
Heather Mayhew
Technical director
Dave Proscia
Production coordinator
Jody Kuehner
Rehearsal assistant
Heather Kravas
Technical assistant
Finch
Text
Dayna Hanson and the group
Lyrics
Dave Proscia
Dayna Hanson
Dramaturge
Jean Lenihan
Photo editing
Dayna Hanson
Animation
Victor Anselmi
Videography, stills
Benjamin Kasulke
About The Artist
Dayna Hanson is a choreographer and multi-disciplinary artist based in Seattle, WA. Hanson has been creating work at the junction of dance, theater and film since 1987. She co-founded dance theater company 33 Fainting Spells in 1994 and, with co-artistic director Gaelen Hanson, created six evening-length works during the company's 12-year run. The work of 33 Fainting Spells was presented across the U.S. and abroad. In 1999, 33 Fainting Spells began working in dance film, producing New Dance Cinema, a biennial festival of international dance film, and directing short films including Measure and Entry. Measure can be found on First Run Features' Dance for Camera DVD.
Hanson's own short dance films have been shown at festivals internationally, including Los Angeles International Short Film Festival, Dance Camera Istanbul and Festival Internacional de Videodanza de Buenos Aires. Her debut feature film, Improvement Club, premiered in Narrative Competition at South by Southwest Film Festival in 2013.
Since 2006, Hanson's dance theater work has been commissioned by On the Boards, Under the Radar Festival and National Performance Network. Her work has been presented by Portland Institute for Contemporary Art, Fusebox Festival, Dance Umbrella Austin, REDCAT, Miami Light Project and PuSh Festival. In 2013 she was artist-in-residence at MANCC (Maggie Allesee National Choreographic Center), Noorderzon Festival in Groningen, Netherlands and Velocity Dance Center in Seattle.
Hanson's work has received support from many funding organizations and foundations, including MAPFund, National Dance Project, National Performance Network and Mid-Atlantic Arts Foundation/US Artists International. Hanson received a John Simon Guggenheim Foundation Fellowship in choreography in 2006. She received an Artist Trust Media Fellowship in 2009. Hanson was named a 2010 Oliver Fellow in Dance by United States Artists Foundation and in 2012 she received Artist Trust's Arts Innovator Award.
"You leave the theater satisfied with the quality of the work and particularly of the stagecraft involved in creating that work. It's a handsome show with a handsome, hard working talented cast and crew." – Michael Strangeways for The Gay Scene
"... A delicious dance-theare exploration of the ironies inherent in the American Revolution ... a freewheeling corporeal romp." - Eliza Bent, American Theatre Magazine
"Gloria's Cause is bombastic, invigorating, hilarious and mindful." - Noah Dunham, Portland Mercury
"Being American was the focus of Dayna Hanson's thrilling absurdist-confessional musical pastiche, 'Gloria's Cause,' in which cherry pie was the madeleine for Proustian reflections, our avian mascot was misunderstood and horny, and founding father/falterer Washington (the towering Wade Madsen) was obstinate and inebriated." - Jonelle Seitz, Austin Chronicle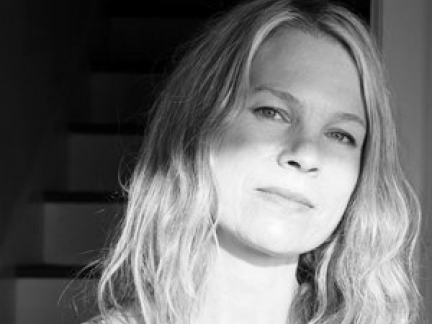 Embed Code
Paste this code onto your website to share the Vimeo hosted trailer for this performance.