Catherine Cabeen
Into the Void
Inspired by postmodern visual artist Yves Klein, Into the Void mixes visual arts, drag performance and precise choreography performed by 5 dancers to evoke the complex gender politics of Klein's... More
About this performance
Into the Void
Inspired by postmodern visual artist Yves Klein, Into the Void mixes visual arts, drag performance and precise choreography performed by 5 dancers to evoke the complex gender politics of Klein's work. Juxtaposing ornate materials with open spaces and transparent fabrics, the stage environment and materials mimic Klein's artistic ideals as re-envisioned by a creative team including Michael Cepress (costume design), Kane Mathis (music), Susan Robb (sculpture), Tivon Rice (digital media) and Connie Yun (lighting).
Performance: Apr 29, 2011

Venue: On the Boards | Seattle, WA

Duration: 70 min

Posted: Jul 6, 2011
Cast & Credits
Choreographer
Catherine Cabeen
Dancers
Catherine Cabeen
Germaul Barnes
Karena Birk
Echo Gustafson
Matthew Henley
Sarah Lustbader
Costume Design
Michael Cepress
Stage Manager
Alex Harding
Dranatyrg
Tonya Lockyer
Understudy
Ella Mahler
Music Composition
Kane Mathis
Tech Director

Jay McAleer

Digital MEdia
Tivon Rice
Sculpture
Susan Robb

Project Assistant/Understudy

Chelsea Williams

Lighting Design
Connie Yun

About The Artist
Catherine Cabeen, has received commissions from On the Boards, Donald Byrd's Spectrum Dance Theater, Seattle Art Museum, the Visa2Dance Festival in Dar Es Salaam, Alsarab Dance Troupe and the Lebanese American University in Byblos Lebanon, Gallery Galleon in Puerto Rico, Moving People Dance Theater, Pig Iron Theater Company, Arc Dance Company, Lehua Dance Company, and the Cabiri, among others.
Cabeen founded Hyphen (formerly Catherine Cabeen and Company) in 2009, to explore how interdisciplinary research and collaboration can be used to build new movement vocabularies. In the last four years Hyphen has toured nationally and internationally, and received support from both local and national arts funding organizations. Cabeen was a finalist in The A.W.A.R.D. Show! Seattle: 2009. During the summer of 2011, she was Emerging Choreographer at Bates Dance Festival. In 2013 Cabeen choreographed for the film, Fall to Rise, staring Desmond Richardson and Katherine Crockett.
Cabeen currently performs in her own work, and with Richard Move. She is a former member of the Bill T Jones/Arnie Zane Dance Company (1997-2005), and was Jones' Assistant Choreographer on the original production of Spring Awakening at the Atlantic Theater. She is also a former member of the Martha Graham Dance Company, and Pearl Lang Dance Theater among others. In Seattle, where Cabeen was based from 2006-2013, she performed as a guest artist with Donald Byrd's Spectrum Dance Theater, and the Chamber Dance Company among others. She presented her own work at numerous festivals and venues, including: 12 Minutes Max, OtB's Northwest New Works Festival, OtB's Northwest Artist Series, BOOST, Seattle Art Museum, The Annex Theater, Velocity, Broadway Performance Hall, Erickson Theater, Arts Launch, Bellevue Performing Arts Center, and the Seattle Changing Room.
Cabeen teaches internationally; contemporary dance technique and composition, 20th century dance history, and workshops based on movement and gender. Cabeen is also a certified yoga instructor and teaches for the Bill T Jones/ Arnie Zane Dance Company's Education Outreach Department. Cabeen is currently a Visiting Assistant Professor at Middlebury College.
The New York Times recently called Cabeen's Hyphen, "highly kinetic, complex... visually exquisite," and "beautifully performed."
For more information see catherinecabeen.com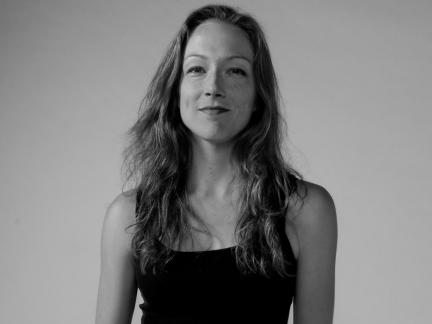 Reviews
Seattle dancer-choreographer Catherine Cabeen's first evening-length piece, "Into the Void," is a seductive work to watch unfold." - Seattle Times
"There was a narrative, it emerged in certain passages: with boy meets girl, is confronted by a rival, fights and looses but is nevertheless the winner anyway; but the bigger story of freedom, of beautiful, unrestrained euphoric freedom that in it's-self, reaches to an epiphany of spiritual awakening and expression became the flying carpet ride I took." - On The Boards, Conversation With The Divine
Embed Code
Paste this code onto your website to share the Vimeo hosted trailer for this performance.