Michelle Ellsworth
Phone Homer (2012)
Noted video and performing artist Michelle Ellsworth unleashes a one woman, multimedia portrayal of Clytemnestra, the woman left behind as her husband Agamemnon serves as leader of the Greeks in... More
About this performance
Phone Homer (2012)
Noted video and performing artist Michelle Ellsworth unleashes a one woman, multimedia portrayal of Clytemnestra, the woman left behind as her husband Agamemnon serves as leader of the Greeks in Troy. In Phone Homer she uses series of instructional videos, Skype calls with characters from The Iliad, a kinetic alphabet modeled after the Kinect, hamburger sacrifices, and an entire internet constructed specifically for this show to interpret this mythic character. This world premiere is informed by years of Ellsworth's research, including the creation of a dress that can solve problems, performable websites, and tools for coping with the obsolescence of the Y-chromosome.
"artistically wild, scientifically accurate movement/theater..." - The Denver Post
Performance: Mar 17, 2012

Venue: On the Boards | Seattle, WA

Duration: 60 min

Posted: Dec 17, 2012
Cast & Credits
Conceived by
Michelle Ellsworth
Clytemnestra
Michelle Ellsworth
Aegisthus
Michelle Ellsworth
Helen
Michelle Ellsworth
Agamemnon
Michelle Ellsworth
Penelope
Michelle Ellsworth
Electra
Tara Rynders
Text
Homer
Aeschylus
Text Sampling and Supplementation
Michelle Ellsworth
Ann Ellsworth
Music
Dave Willey
Art Direction and Web Design
Max Bernstein
Costume design and make-up
Markas Henry
Janice Benning
Video
Bob Shannon
Max Bernstein

Set Design
Priscilla Cohan
Lighting Design
JP Osnes
Web Programming
Satchel Spencer
Miscellaneous Language
Erika Randall
About The Artist
Michelle Ellsworth is a dancer, choreographer, video maker, writer, cartoonist, and web designer. In her performances, Ellsworth combines dance with technology, humorously confronting issues such as biodiversity or problems with the shrinkage of the Y chromosome. Since 2007, she has created performable websites that exist as independent sites as well as live pieces. The recipient of a prestigious fellowship from United States Artists honoring leading artists nationally, Ellsworth uses text and movement as a foundation to weave together her signature wit, humor and inquisitiveness. She is noted for her prolific video art, which has included a series of tailor-made motivational videos. Ellsworth has performed at On the Boards, Seattle, the Museum of Contemporary Art, Denver, and Dance Theater Workshop in New York. She has received commissions from DTW, DiverseWorks, Houston, National Performance Network, and the Miami-Dade Cultural Affairs Department. She is currently Assistant Professor in Dance at the University of Colorado Boulder.
"artistically wild, scientifically accurate movement/theater..." - The Denver PostPerformance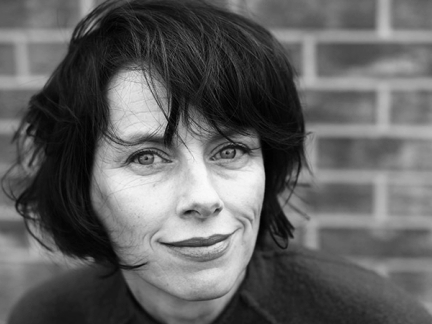 Reviews
"The Woman's Answer To Woody Allen's Love And Death"
The first two reviews are in! Check out what The SunBreak and Crosscut have to say:
Comments In My Inbox!
Here's what some other audience members had to say about last night's opening of Michelle Ellsworth's Phone Homer:
The story, as they say, had already been written. The predictable unraveling, eventual demise and subsequent iconic theme: Philandering husband gets away with murder. Noble, neglected wife looses it and everything falls apart. So obvious is the outcome, so ingrained is the pattern that you can see it from far away...it has its own shape, its own recognizable shade of black.
Embed Code
Paste this code onto your website to share the Vimeo hosted trailer for this performance.