Beth Gill
Electric Midwife
Electric Midwife plays on symmetry and illusion as the performers pull the intimate audience into a mesmerizing kaleidoscope of movement and color weaving throughout the space with highly... More
About this performance
Electric Midwife
Electric Midwife plays on symmetry and illusion as the performers pull the intimate audience into a mesmerizing kaleidoscope of movement and color weaving throughout the space with highly structured, minimalist dance. Beth Gill is a Queens-based artist, making work in New York City. She critically examines issues relating to the fields of contemporary dance and performance studies, through an ongoing exploration of aesthetics and perception.
"Electric Midwife is viewed by an intentionally small audience of 14 people each night who sit directly center, opposite the dance, in order to best experience the symmetry. With each touring opportunity that the piece receives I try to reimagine the seating in a way, which can suite the new theater yet, honors the original concept of the dance." - Beth Gill
Filmed at the Museum of Human Achievement
Presented by the Fusebox Festival
Performance: Apr 27, 2013

Venue: Museum of Human Achievement | Austin, TX

Duration: 45 min

Posted: Sep 23, 2013
Cast & Credits
| | |
| --- | --- |
| Visual Concept and Choreography by | Beth Gill |
| Original sound score performed live by | Jon Moniaci |
| Lighting Design by | Madeline Best |
| Performed by | Anna Carapetyan Danielle Goldman Jennifer Lafferty Nicole Mannarino Marilyn Maywald Rebecca Warner |
About The Artist
Beth Gill is a choreographer who has been making contemporary dance and performance in New York City since 2005. Her body of work critically examines issues within the fields of contemporary dance and performance studies, through a focused exploration of aesthetics and perception. Gill has been commissioned by New York Live Arts, The Chocolate Factory Theater, The Kitchen and Dance Theater Workshop. Her performances have toured nationally and internationally including: Fusebox (TX), The Nazareth College Dance Festival (NY) and Dance Umbrella (UK). Gill is a current member of the The Hatchery Project along with: luciana achugar, Paul Lazar & Annie-B Parson, Reggie Wilson, Jennifer Calienes (MANCC), Sara Coffey (Vermont Performance Lab), Craig Peterson (Red Arts Philadelphia), Brian Rogers & Sheila Lewandowski (The Chocolate Factory Theater).
Gill was a New York City Center Choreography Fellow for 2012-2013 and a 2012 Foundation for Contemporary Art Fellowship recipient. Dance Magazine named Gill one of the top 25 artists to watch in 2012. For her project Electric Midwife Gill was awarded two New York Dance and Performance "Bessie" Awards for Outstanding Emerging Choreographer and the Juried Award for the choreographer exhibiting some of the most interesting and exciting ideas happening in dance in New York City today. She is one of seven choreographers profiled in Michael Blackwood's documentary New York Dance: States of Performance. Her work is also part of a growing catalog of dance online at OntheBoards.TV. Gill began her dance training with Rose Marie Menes and Tami Horowitz at the Westchester Ballet Center and then at the New York State Summer School of the Arts where she trained with Carolyn Adams and Julie Strandberg. She received a BFA from New York University's Tisch School of the Arts in 2003. Gill has been a guest artist at Barnard College, Eugene Lang College the New School for Liberal Arts and Arizona State University. She is currently training in New York City with Clarice Marshall.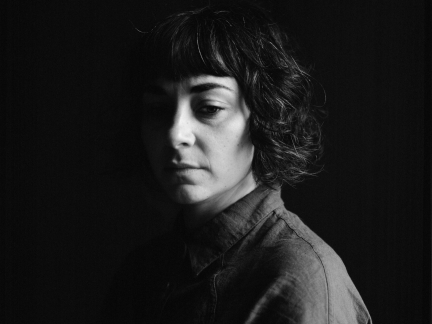 Reviews
"…rarely dull…The sense of three-dimensionality is heightened…" - The New York Times
"Midwife is simplicity itself…" – Shannon McCormick, 2013 Fusebox Festival Blogger
Embed Code
Paste this code onto your website to share the Vimeo hosted trailer for this performance.