Palissimo
Amidst (The Painted Bird II)
Haunting images interface with a cast of three, juxtaposing the past and present, real and virtual, as a constant shifting illusion at the intersection of dance, visual art, and live music. The... More
About this performance
Amidst (The Painted Bird II)
Haunting images interface with a cast of three, juxtaposing the past and present, real and virtual, as a constant shifting illusion at the intersection of dance, visual art, and live music. The audiovisual elements engulf the audience, who is invited to make their own choices about where to experience the work. Blurred lines of presence and absence, memory and disappearance cannot possibly all be consumed. The Painted Bird fittingly focuses on nostalgia as a place of entrapment on a journey "home."
Amidst is the second installment of The Painted Bird Trilogy. A live performance and animated video/visual installation, Amidst tackles themes of displacement, otherness and transformation. Amidst premiered at Baryshnikov Arts Center in June 2011. The complete four hour trilogy cycle The Painted Bird (Bastard / Amidst / Strange Cargo) premiered at Wexner Center for the Arts in September 2012 and in NYC at LaMama in June 2013.
Presented by Performance Space 122
Performance: Jan 14, 2013

Venue: Performance Space 122 | New York, NY

Duration: 60 min

Posted: May 22, 2013
Cast & Credits
Concept/Direction/Choreography
Pavel Zuštiak
Original Music
Christian Frederickson
Jason Noble
Ryan Rumery
Performed by
Lindsey Dietz-Marchant
Nicholas Bruder
Pavel Zuštiak
Live Music Performed by
Christian Frederickson
Tim Iseler
Ryan Rumery
Photography
Robert Flynt
Video Design
Keith Skretch
Lighting Design
Joe Levasseur
Costume Design
Nick Vaughan
Stage Manager
Eben Hoffer
Sound Engineer
Dana Wachs
Dramaturgy
A.P. Andrews
Producer
Elizabeth Moreau
About The Artist
Pavel Zuštiak is a 2010 Guggenheim Fellow, 2010 Maggie Allesee National Choreographic Center Fellow, 2008–2009 Movement Research Artist-in-Residence, and winner of the 2009 Princess Grace Work in Progress Residency Award and the 2007 Princess Grace Award. His original choreographic works and commissions have toured nationally and internationally to audience and critical acclaim. Through layering "weighted, sensual, and loose-limbed" movement (Village Voice), powerfully evocative sonic environments, and "a ghostly atmosphere" (New York Times) of projected photography, film, and staged theatrical scenarios, Palissimo has quickly established itself among the leading experimental theater groups. The company works with a roster of contributing and commissioned artists. Pavel was born in the former Czechoslovakia and trained at the School for New Dance Development in Amsterdam before he relocated to the United States in 1999. When Košice, Slovakia, the city where he was born, was selected as one of two European Capitals of Culture for 2013 (along with Marseilles, France), Pavel was named an ambassador for Košice.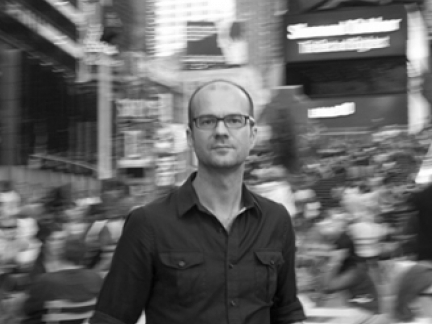 Embed Code
Paste this code onto your website to share the Vimeo hosted trailer for this performance.