Teatro de Ciertos Habitantes
El Gallo
A wild musical combining a live string octet, an entirely new language and 6 international performers from Mexico, France, Japan and Iran, El Gallo portrays the challenges a composer and a group of... More
About this performance
El Gallo
A wild musical combining a live string octet, an entirely new language and 6 international performers from Mexico, France, Japan and Iran, El Gallo portrays the challenges a composer and a group of singers face when trying to mount a performance in just 2 weeks. The original music theater work is the result of a collaboration between renowned director Claudio Valdés Kuri and British composer Paul Barker.
Performance: May 13, 2011

Venue: On the Boards | Seattle, WA

Duration: 90 min

Posted: Sep 1, 2011
Cast & Credits
Music

Paul Barker
Direction
Claudio Valdés Kuri*
Cast


Shaptes - Itzia Zerón
Shaktom - Irene Akiko Iida
Jogbos - Fabrina Melón
Thiktum - Edwin Calderón
Shaktas - Guillermo Proal
Viptim - Ernesto Gomez Santana
Guest conductor - Gamaliel Cano
About The Artist
Mexico City-based Teatro de Ciertos Habitantes is an internationally acclaimed theater company established in 1997, led by director Claudio Valdés Kuri. In their 13-year career they have created more than 6 large scale productions and toured to prestigious festivals and venues, including Kunsten Festival des Arts (Brussels). Their artistic philosophy is grounded in risk and multidisciplinary investigations of entirely new projects. Both the company and Valdés Kuri have received numerous awards from specialized critics and associations. They have performed in important festivals across five continents. Their long running season in Mexico City has played to sold-out houses and the company has organized several national tours throughout Mexico. Complementary to each project, Teatro de Ciertos Habitantes offers a full range of activities in residence including panel discussions, lectures, classes, workshops, radio series, TV programs and interactive compact discs. Teatro de Ciertos Habitantes works under simple principles whose consequences are widespread. Each project is approached considering specific risks and queries in an open debate. The project is concluded once these have been duly solved, so that the group can concentrate on the next.
"[These] performers are impossibly talented." – The Seattlest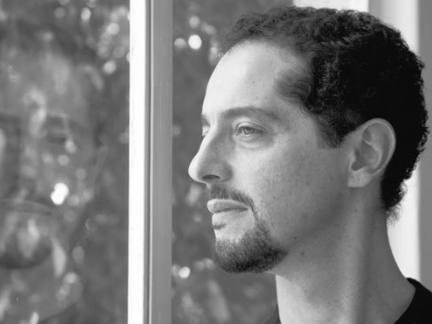 Photo: Claudio Valdés Kuri
Reviews
I once had a dream in which I went to audition to be in a famous composer's new opera. Upon arriving, I quickly learned that it was in fact not an audition but opening night. The performance had already begun, and I stood in the wings with the composer, who was encouraging me to go out on stage. I was petrified, having no idea what the opera was about or what I should do.
Embed Code
Paste this code onto your website to share the Vimeo hosted trailer for this performance.