Morgan Thorson
Heaven
Integrating live music and vocal work into dance, Heaven is a collaboration between choreographer Morgan Thorson and musicians Alan Sparhawk and Mimi Parker of the indie band Low. Heaven considers... More
About this performance
Heaven
Integrating live music and vocal work into dance, Heaven is a collaboration between choreographer Morgan Thorson and musicians Alan Sparhawk and Mimi Parker of the indie band Low. Heaven considers each of its participants equally in solo, duet and choral arrangements to evoke an emotional and physical ecstasy more commonly associated with religious practice. Formed in 1993, Low has garnered a worldwide cult following for their minimalist soundscapes and achingly beautiful harmonies. 
Performance: Apr 2, 2010

Venue: On the Boards | Seattle, WA

Duration: 65 min

Posted: Aug 13, 2010
Cast & Credits
Choreography and Direction
Morgan Thorson
Lighting Design
Lenore Doxsee
Costume Design/Construction
Emmett Ramstad
Visual Design
Lenore Doxsee
Emmett Ramstad
Morgan Thorson
Sound
Low (Alan Sparhawk and Mimi Parker)
Performers
Jessica Cressey
Hannah Kramer
Elliott Durko Lynch
Mimi Parker
Chris Schlichting
Karen Sherman
Alan Sparhawk
Max Wirsing
Tristan Koepke
Research Consultation
Elliott Durko Lynch
Karen Sherman
Rehearsal Assistants
Joanna Furnans
Renee Copeland
Emily King
About The Artist
For Morgan Thorson, dance-making is an occupation of necessity. Her choreography is driven by a persistent need to investigate culturally, socially and perceptually relevant life experience, and is deepened by her continued study of dance as a purveyor of the same. Her original works combine movement, light, sound and objects, always taking into consideration the site of the work, the representation of the body, the impulse of her collaborators and the history of the field. Based in Minneapolis, Morgan is a certified Skinner Releasing Technique teacher, a faculty member at the University of Minnesota, and an advisor for the SCUBA touring network. She began dancing at a young age, with formative ballet instruction from Carol Sumner in Balanchine technique. Morgan graduated from Barnard College in 1987. After a long hiatus from dance she resumed her (MOVEMENT/DANCE) studies with Cynthia Novack, Daniel Nagrin, Jennifer Monson and Lisa Nelson. She began making full-evening dances in 2000. Morgan has received many awards for her work, including NEFA's Fused grant in 2011 and a 2010 Guggenheim Fellowship. Other honors also include the McKnight Foundation Fellowship in Choreography 2009 and 2002; a 2010 Dance To Go award; and multiple awards from the Jerome Foundation.
"Thorson's 'Heaven' is better described as ritual-movement theater than dance. It goes for trance-inducing pattern and sound, and only after the trance has been induced does Thorson delve into restless realms that ask for dance prowess from certain members of her company." - Michael Upchurch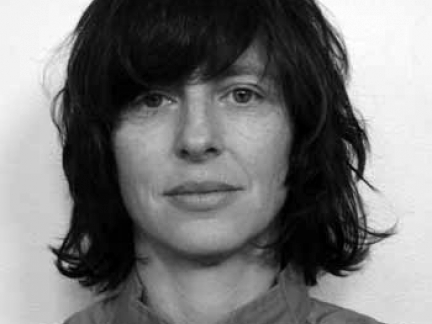 Reviews
"Heaven succeeds in creating a soothing sound and visual study on what might be a disturbing topic. Thorson's arrangement doesn't shock, disgust or awe, but transcends the idea peacefully and with dignity. We liked this work very much, and left feeling refreshed, inspired and happy." - Seattlest
"...the idea of 'heaven' she's conveying, it seems to be a place that's sometimes stark, sometimes brilliant in the way it glistens. Some dancers literally slam against its walls, while others scrabble around its floors. For one, it's a moving spotlight that can't be caught." - The Seattle Times
Embed Code
Paste this code onto your website to share the Vimeo hosted trailer for this performance.