Faye Driscoll
Thank You For Coming: Attendance
In Thank you for Coming: Attendance, the premiere iteration in Driscoll's three part series, performers pass through ever-morphing states of physical entanglement and scenes of distorted... More
About this performance
Thank You For Coming: Attendance
In Thank you for Coming: Attendance, the premiere iteration in Driscoll's three part series, performers pass through ever-morphing states of physical entanglement and scenes of distorted familiarity, building new bodies, new stories, and new ways of being around a constantly constructed and re-imagined group experience. Intimately staged in the round, Driscoll crafts a heightened reality of observation, invitation and interdependence. As audience and performers increasingly find themselves becoming one, a beautiful and chaotic shared identity emerges, culminating in a dynamic ritual of action and transformation.
THANK YOU FOR COMING is a series of works in which Driscoll extends the sphere of influence of performance to create a communal space where the co-emergent social moment is questioned, heightened, and palpable. Through each distinct iteration Driscoll is asking: How do we perceive ourselves as participants in the co-creation of our reality, and through performance can we collectively create a new vision of society?
Filmed at Danspace Project
Presented by Performance Space 122, Danspace Project, and Faye Driscoll Group
Performance: Jan 9, 2015

Venue: Danspace Project | New York, NY

Duration: 73 min

Posted: Jan 15, 2016
Cast & Credits
Created by
Faye Driscoll
In collaboration with the company
Performed by

Giulia Carotenuto
Sean Donovan
Alicia Ohs
Brandon Washington
Nikki Zialcita



Visual Design
Nick Vaughan
Jake Margolin
Sound Design and Original Composition by
Michael Kiley
Lighting Design by
Amanda K. Ringger
Choreographic Assistant
Nadia Tykulsker
Stage Manager
Lillie De
Production Assistant
Alex Romania
Costume Construction and Alteration
Sarah Thea Swafford
About The Artist
FAYE DRISCOLL is a Bessie Award-winning choreographer and director whose work is rooted in an obsession with the problem of being 'somebody' in a world of other 'somebodies' and all of the conflicts and comedy born in our interactions with others. Works include: WOW MOM, WOW a postmodern/pop musical/death metal fantasy (2007); 837 VENICE BOULEVARD (2008; Bessie Award) an autobiographical work taking place in a theater within a home; THERE IS SO MUCH MAD IN ME (2010) an exploration of ecstatic states; YOU'RE ME (2012) a duet distorted by props, paint and manic costume shifts; and she is currently at work on a series called THANK YOU FOR COMING that implicates the audience in the work and invites the sensation of co-creation.
Driscoll has been funded by The MAP Fund, a Bogliasco Fellowship, a Guggenheim Fellowship, a Creative Capital award, a French-US Exchange in Dance grant (FUSED), NYSCA, a Foundation for Contemporary Art grant, NEFA's National Dance Project production and touring award, The Jerome Foundation, Greenwall Foundation, and LMCC. Her work has been commissioned by and presented at such venues as Walker Art Center, Wexner Center for the Arts, ICA/Boston, Danspace Project, HERE Arts Center, The Kitchen, Dance Theater Workshop, American Dance Festival, Fusebox Festival, UCLA, CounterPULSE and The Yard. She has been an Artist-in-Residence at Baryshnikov Arts Center and Park Avenue Armory, and a choreographic fellow at MANCC.
She has collaborated with theater and performance artists including Young Jean Lee, Cynthia Hopkins, Taylor Mac, Jennifer Miller and NTUSA. She was one of the only dance artists exhibited in YOUNGER THAN JESUS, the first in a series of triennials at New Museum, and her work was included in NYC Makers: The MAD Biennial, the first biennial at the Museum of Arts and Design. In February 2015, Driscoll toured YOU'RE ME to Theatre Vanves in France through FUSED.
2015-2016 will bring national tours of Driscoll's THANK YOU FOR COMING: ATTENDANCE to ICA Boston, MCA Chicago, Walker Art Center and the Wexner Center for the Arts and internationally to France and Croatia through PS122's Global Programs initiative. In Spring/Summer 2015, she will continue the development of THANK YOU FOR COMING: PLAY, the second iteration in her THANK YOU FOR COMING series, through residencies at The Performing Garage, Mass Live Arts, The Yard and ICA Boston leading to a premiere at the Wexner Center for the Arts in Fall 2016.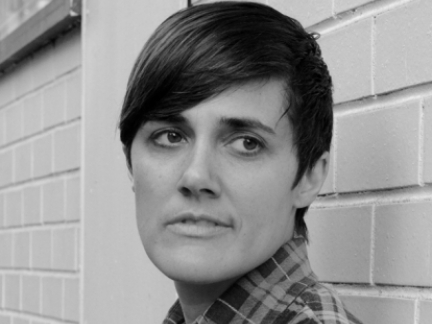 Embed Code
Paste this code onto your website to share the Vimeo hosted trailer for this performance.