Amy O'Neal
Opposing Forces
Opposing Forces utilizes tropes of contemporary performance to expose fears around the feminine in our culture through the hyper masculine dance style of Breaking. With curiosity,... More
Extras
About this performance
Opposing Forces
Opposing Forces utilizes tropes of contemporary performance to expose fears around the feminine in our culture through the hyper masculine dance style of Breaking. With curiosity, vulnerability, and power, five world-class B-Boys uncover binary perceptions of gender using a range of dance contexts: battling, commercial dance, and cyphering. Featuring Fever One of Rocksteady Crew, Brysen "Just Be" Angeles of Massive Monkees, Alfredo "Free" Vergara of Circle of Fire/Soul Shifters, Mozes Lateef Sa'Leem of Circle of Fire/Soul Shifters, Michael O'Neal Jr of Beat Hippies/CHPT 1, an original score played live by WD4D, stage design by Ben Zamora, and lighting design by Amiya Brown.
Performance: Oct 24, 2014

Venue: On the Boards | Seattle, WA

Duration: 60 min

Posted: Oct 20, 2015
Cast & Credits
Concept, Direction and Co-Choreographer
Amy O'Neal
Performers and Co-Choreographers

Alfredo "Free" Vergara Jr.
Brysen "Just Be" Angeles
Fever One
Michael O'Neal Jr.
MozesLateef

Guest Performers from Dogg Pound Crew
Sammy Tekle
Robert Eyerman
Dan Tekle

Music

Waylon Dungan aka WD4D

Original voice over for Lateef's solo
Kyana Saleem
Lighting Design
Amiya Brown
Floor & Wall Design
Ben Zamora
Costume Design
Wazhma Samizay + Danial Hellman
with Bobojan
Management
Stefanie Karlin and Squid MGMT
About The Artist
Amy O'Neal is a versatile dancer, performer, choreographer, and dance educator with one foot firmly planted in Hip Hop and Street Dance culture and the other in Contemporary dance and performance. She is passionate about the physical and philosophical intersection of these worlds, while honoring their cultural roots. For fifteen years, she has taught and performed throughout the US, Japan, Italy, and Mexico, and she has choreographed for stage, commercials, rock shows, galleries, dance films and music videos. Her work is an amalgam of her diverse movement and life experiences presenting social commentary with dark humor and heavy beats.
Amy's work has been presented by On the Boards (Seattle, WA), PICA TBA Festival, (Portland, OR), Joyce Soho (NYC), Jacob's Pillow Inside/Out (Becket, MA), Myrna Loy Center (Helena, MT), ODC (San Francisco, CA), Southern Theater (Minneapolis, MN), Project Motion (Memphis, TN), SUSHI (San Diego, CA), Off Center Festival (Costa Mesa, CA), Okinawa Prefectural Museum (Okinawa, Japan), Northwest Film Forum (Seattle, WA), RADAR: Exchanges in Dance Film Frequencies (Vancouver, BC), International Screendance Festival at ADF (Durham, NC), Next Moment Film Festival (Tokyo, Japan), Kyoto Art Center (Kyoto, Japan), Festival Danza Sin Frontreras UNAM (Mexico City, Mexico), and ProDanza Italia (Castigliencello, Italy).
She regularly teaches Contemporary Dance and Street Dance Styles at Velocity Dance Center and House dance at The Beacon: Massive Monkees studio in Seattle. She teaches dance composition and improvisation for Seattle Theater Group's "Dance This" program. She has worked extensively with musician/comedian Reggie Watts since 2002 both on stage and screen. She choreographed his Comedy Central-produced "Fuck, Shit, Stack" video and toured nationally in his show "Disinformation". From 2000-2010, she was co-director of locust (music/dance/video) with musician/composer Zeke Keeble, creating six evening length works and several shorter works.
Amy has been an artist in residence at Bates Dance Festival, Headlands Center for the Arts, the US/Japan Choreographer's Exchange, and Velocity Dance Center. She is a Creative Capital, National Performance Network, National Dance Project, Mid Atlantic Arts, Foundation for Contemporary Art, and James W. Ray Project Venture/Artist Trust grantee. She is a two-time Artist Trust Fellow, Impultanz Vienna DanceWEB Scholar, and two-time Stranger Genius Awards nominee. Her dance writing has been published in Dance Magazine, City Arts Magazine, and ArtDish Forum. Amy is based in Seattle, WA and was awarded the first Distinguished Alumni Award from Cornish College of the Arts.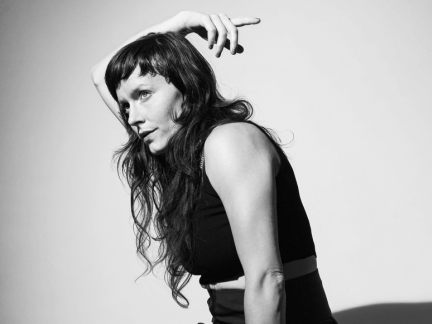 Embed Code
Paste this code onto your website to share the Vimeo hosted trailer for this performance.