Frédérick Gravel / Grouped'ArtGravelArtGroup
Usually Beauty Fails
Following in the grand Montreal dance tradition of La La La Human Steps and Compagnie Marie Chouinard, Frédérick Gravel and his hot-blooded team of dancers/musicians mix genres in a performance... More
About this performance
Usually Beauty Fails
Following in the grand Montreal dance tradition of La La La Human Steps and Compagnie Marie Chouinard, Frédérick Gravel and his hot-blooded team of dancers/musicians mix genres in a performance where philosophy meets the dancefloor. Unstoppable physicality, live music and a pop-culture aesthetic work to create a profound rumination on sex and love.
Frédérick Gravel is a dancer, choreographer, guitarist, singer and lighting designer known for playfully challenging the paradigms of the dance field. His works eschew mannerism and focus on physical intensity, raw virtuosity and everyday movement (with a bit of nudity, sexuality and rock and roll thrown in for good measure). He is one of the brightest lights in the Montreal dance constellation.
Performance: Jan 24, 2014

Venue: On the Boards | Seattle

Duration: 90 min

Posted: Jun 24, 2014
Cast & Credits
Overall conception, dirction and choreography
Frédérick Gravel with the collaboration of the Grouped'ArtGravel (GAG)

On stage (premiere)

Stéphane Boucher
Philippe Brault
Kimberley de Jong
Francis Ducharme
Frédérick Gravel
Brianna Lombardo
Frédéric Tavernini
Jamie Wright

On stage (On the Boards)

Frédéric Boivin
Stéphane Boucher
Frédérick Gravel
Hugo Gravel
Brianna Lombardo
Frédéric Tavernini
Lucie Vigneault
Jamie Wright


Composers

Stéphane Boucher
Philippe Brault
Artistic assistant

Ivana Milicevic

Rehearsal director

Jamie Wright
Ivana Milicevic

Light

Alexandre Pilon-Guay

Technical director & stage manager

David-Alexandre Chabot

Soundman

Louis Carpentier

Executive producer

Marie-Andrée Gougeon for Daniel Léveillé danse

Development and promotion

George Skalkogiannis

Agent

Sarah de Ganck for Art Happens (Benelux)
Marie-Andrée Gougeon (France, Asia, Latin America)



About The Artist
Frédérick Gravel (dancer, musician, choreographer) graduated in 2009 from UQAM's (Université du Québec à Montréal) dance faculty with a thesis on "The role of the dance artist in a democratic society". The choreographer, dancer, musician and lighting designer Frédérick Gravel has been active on the Montréal scene for the past ten years. He turns the structures of choreography upside down, merging into his work various elements from rock and performance art. Advocating the intermingling of cultures and disciplines, he won over FTA (Festival TransAmériques) audiences in 2009 with Gravel Works, which was then invited to the Rencontres Choréographies Internationales de Seine-Sainte-Denis, in France. In 2010 he returned to the FTA with Tout se pète la guele, chérie and Cabaret Gravel Cabaret, which have received great national and international reviews. His work Usually Beauty Fails was presented in November 2012 at the Cinquième Salle in Montréal's Place des Arts. The production has since been on a tour that will visit many cities in Europe and North America.
"Gravel's choreography revealed undeniably simian grace and embraced discomfort to the extent that it becomes its own kind of beauty." – Seattle Dances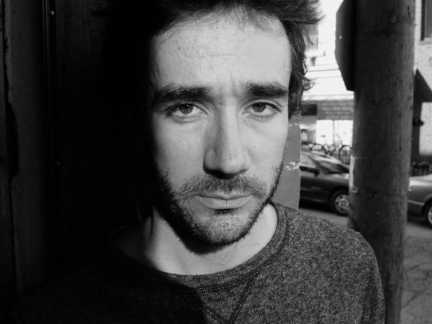 Embed Code
Paste this code onto your website to share the Vimeo hosted trailer for this performance.