Kristen Kosmas
There There
Christopher Walken falls off a ladder in Russia and is unable to perform his Chekhov-inspired solo show. Karen, who apparently proofread the script once, is asked to go on in Walken's place. A... More
About this performance
There There
Christopher Walken falls off a ladder in Russia and is unable to perform his Chekhov-inspired solo show. Karen, who apparently proofread the script once, is asked to go on in Walken's place. A precarious bilingual performance duet ensues between Karen and her Russian interpreter, Leo. There There is a wildly unpredictable theatrical roller coaster about being the completely wrong person in the totally wrong place at the exact wrong time saying and doing all the most wrong things.
There There is directed by Paul Willis, performed by Kristen Kosmas & Larissa Tokmakova, designed by Peter Ksander, and translated by Matvei Yankelevich. Kristen Kosmas is an American playwright and performer who has bounced between Seattle and NYC for years, settling most recently in Walla Walla where she is an Assistant Professor of Theatre at Whitman College. Willis is a Brooklyn and LA based director whose works have been seen nationwide, including Seattle where he was co-founder of Printer's Devil Theatre. Ksander has designed sets and lights across the globe, including legendary venues in Hungary, France, NYC and here in Seattle.
Performance: Jan 10, 2014

Venue: On the Boards | Seattle

Duration: coming soon

Posted: Mar 12, 2014
Cast & Credits
Written by
Kristen Kosmas
Directed by
Paul Willis
Performed by
Kristen Kosmas
Larissa Tokmakova
Designed by
Peter Ksander
Costumes by
Sammy Tunis
Russian Translation by
Matvei Yankelevich
Stage Managed by
Aislinn Curry
About The Artist
Kristen Kosmas has had new works commissioned by The Chocolate Factory (NYC), Performance Space 122 (NYC), The Theatre of a Two-Headed Calf (NYC), Seattle University's SITE Specific, Dixon Place (NYC), and the New City Theater in Seattle. Her plays and solo performances have been presented in Boston, Seattle, Chicago, and in Austin by the Fusebox Festival, Physical Plant, and Frontera at Hyde Park. In New York City her work has been seen at numerous venues including The Chocolate Factory, Prelude Festival, Performance Space 122, Dixon Place, Little Theater, Barbès, the Ontological/Hysteric Downstairs Series, and the Poetry Project. Her play Hello Failure was published by Ugly Duckling Presse; her multi-voice performance text This From Cloudland appears in the latest issue of "PLAY A Journal of Plays"; and her companion pieces Anthem and The Mayor of Baltimore, as well as her latest play, There There, were published by 53rd State Press. Other plays include Chapter of Accidents, H-O-R-S-E, and Palomino. Kristen is the writer/performer of four critically acclaimed solo shows: Blah Blah Fuckin Blah, Again, Slip, and The Scandal! As an actor, she has appeared in many notable new plays including Potatoes of August by Sibyl Kempson, Mark Smith by Kate Ryan, ASTRS and Some Things Cease To Be While Others Still Are by Karinne Keithley, The Internationalist by Anne Washburn, Producers of Fiction by Jim Strahs, The Florida Project by Tory Vazquez, and Hurricane by Erin Cressida Wilson. She is an Assistant Professor of Theatre at Whitman College and a member of New Dramatists in NYC.
"...Kosmas' ferocious intensity, the cascading and looping of the language, the quiet underscoring hubbub of Russian, work a weird spell on you. And as Karen's mask slips, and her own vulnerability and identification with a highly flawed, unsympathetic, 19th-century military man overlap with her private musings about love, death and guilt, Kosmas explores something deeper and more Chekhovian." – Seattle Times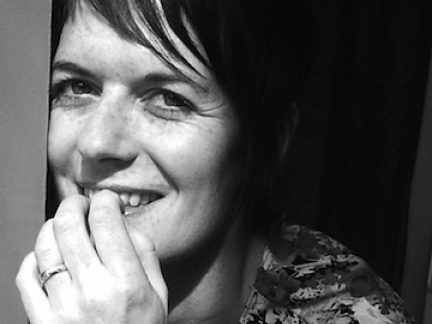 Reviews
"…language-drenched, resonant knockout" - The New York Times
"...a tour de force of a verbal marathon" - The Seattle Times
Embed Code
Paste this code onto your website to share the Vimeo hosted trailer for this performance.