Tina Satter
Seagull (Thinking of you)
Writer/director Tina Satter draws on Chekhov's letters, translations, and perverse sense of comedy to consider anew the darkness, beauty, and history of Chekhov's iconic play The Seagull and its... More
About this performance
Seagull (Thinking of you)
Writer/director Tina Satter draws on Chekhov's letters, translations, and perverse sense of comedy to consider anew the darkness, beauty, and history of Chekhov's iconic play The Seagull and its resonances with her Half Straddle ensemble. Seagull (Thinking of you) is a personal look at performance, failure, and attempted love — ultimately an unexpected meditation on why we ever try to say something out loud. With a Russian folk metal-influenced score.
Filmed at The New Ohio Theatre
Presented by Performance Space 122
Performance: Jan 14, 2013

Venue: The New Ohio Theatre | New York, NY

Duration: 75 min

Posted: Jul 16, 2013
Cast & Credits
Written & Directed by
Tina Satter
Performed by
Jess Barbagallo: Treplov
Eliza Bent: Masha
Becca Blackwell: Peter
Emily Davis: Nina
Julia Sirna-Frest: Polina
Suzie Sokol: Arkadina
Set Designer
Andreea Mincic
Lighting Designer
Zack Tinkelman
Sound Design/Original Music
Chris Giarmo
Production Manager
Randi Rivera
Costume Designer
Enver Chakartash
Intern
Maev Lowe
Make-up and Wardrobe
Naomi Raddatz
Assistant Stage Manager
Aldora Neal
Assistant Director
Chip Rodgers
Russian translation assistance
Tom Coiner
Kate Marvin
Olga Okuneva
Maxim Tumenev
About The Artist
Tina Satter is a Brooklyn-based writer and director who makes plays, performances, videos, and music. She is Artistic Director of the theater company Half Straddle founded in 2008 and awarded an Obie grant in 2013. Her most recent show, House of Dance, about a transgender tap student, opened in October 2013 commissioned by New York City Players' American Playwrights Divison and was named a New York Times Critic's Pick. Her play, Seagull (Thinking of you) premiered at PS122's 2013 COIL Festival following residencies at MASS MoCA, New Museum, and Abrons Art Center — and is touring in France and Croatia. Her show In the Pony Palace/FOOTBALL was named a Top 10 Show of 2011 by PAPER Magazine, among other honors, and FAMILY was named a Top 10 show of 2009 by Time Out New York. Her work has been curated into seasons at The Kitchen, PS122, Incubator Arts Project, the Bushwick Starr, Prelude Festival, and Ice Factory Festival. Her play Away Uniform had its European premiere at Culturgest in Lisbon, Portugal in October 2013.
Tina was named a "2011 Off-Off Broadway Innovator to Watch" by Time Out New York, was a 2013 Kitchen L.A.B. resident, and featured director at Culture Project's 2011 Women Center Stage Festival. She has been a guest artist at Princeton University, Reed College, and Fordham University. Tina attended Mac Wellman's graduate playwriting program at Brooklyn College and received a B.A. in English from Bowdoin College and an M.A. in Liberal Studies from Reed College.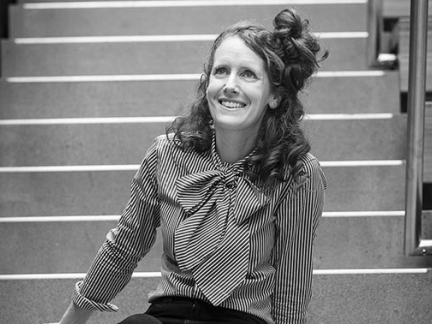 Reviews
"This is one of those pieces, familiar to avant-garde audiences since the days of Dada, that blur all possible boundaries…" – The New York Times
Embed Code
Paste this code onto your website to share the Vimeo hosted trailer for this performance.