Teatro Línea de Sombra
Amarillo
A man departs for the US–Mexican border and vanishes before reaching his destination: Amarillo, Texas. Through stunning projected images, bilingual monologues and a sea of displaced objects and... More
About this performance
Amarillo
A man departs for the US–Mexican border and vanishes before reaching his destination: Amarillo, Texas. Through stunning projected images, bilingual monologues and a sea of displaced objects and natural elements, this renowned company reconstructs his journey in a multimedia performance that travels imagined landscapes of both geography and cultural identity. The absent man takes on multiple faces and names as he comes to symbolize the thousands of disillusioned travelers who have suffered a similar fate. Amarillo touches on the complex nature of individual and national identity in a time of exodus—both for those who leave and those who are left behind.
Performance: Nov 9, 2012

Venue: On the Boards | Seattle, WA

Duration: 60 min

Posted: Mar 19, 2013
Cast & Credits
Creation & Cast/Creación Y Reparto
Raúl Mendoza
Alicia Laguna
María Luna
Vianey Salinas
Antígona González
Jesus Cuevas
Texts/Textos De
Gabriel Contreras
Poem/Poema
"Muerte" De Harold Pinter
Multimedia/ Dispositivo Multimedia
Kay Pérez
Lighting Design/Diseño de Iluminación
Kay Perez
Jesus Hernández
Space Design/Diseño de Espacio
Jesús Hernández
Original Music/Musica Original
Jorge Verdín – Clorofila
Voice, Music and Samplers/Voz, Música y Samplers
Jesús Cuevas
Sound Design/Diseño Sonoro
Rodrigo Espinosa
Technical Direction/Dirección Técnica
Jesus Hernández
Video Operation/Operación Video
Marina España
Technical Assistant/Asistencia Técnica
Antígona González
Lighting Operation/Operación iluminación
Ismael Carrasco
Mechanisms/Mecanismos
Raúl Mendoza
Altarpiece/Retablos
Juana Inés Luna
Technical Assistant/Asistente Técnico
Antígona Gonález
Production Assistant/Asistente de producción
María Luisa Montiel
Photography/Fotografia
Roberto Blenda
Graphic Design/Diseño gráfico
Roberto Betancourt
Executive Producer/Producción Ejecutiva
Alicia Laguna
Staging/Puesta en Escena
Jorge A. Vargas*
Producción de Teatro Linea de Sombra y México en Escena
* Miembro del Sistema Nacional de Creadores de Arte, Fonca
About The Artist
Teatro Línea de Sombra is one of the most celebrated Mexican theater ensembles. Their roots in social and political theater and ensemble collaborations result in performances with visceral imagery, evocative soundscapes and rich storytelling. Twice awarded the Best Research Theatre in Mexico (2000 and 2005), they have toured in numerous countries in North and South America, Asia, Europe, and are often touring their home country. Their most recent productions are Amarillo and Roma Baths.
"…visually arresting and aurally hypnotic." – Stage and Cinema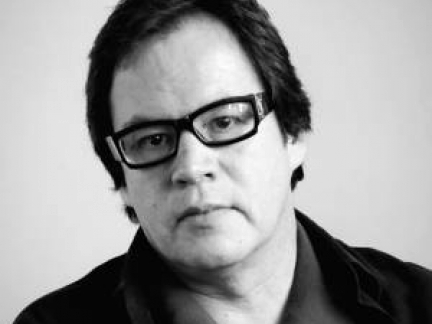 Embed Code
Paste this code onto your website to share the Vimeo hosted trailer for this performance.